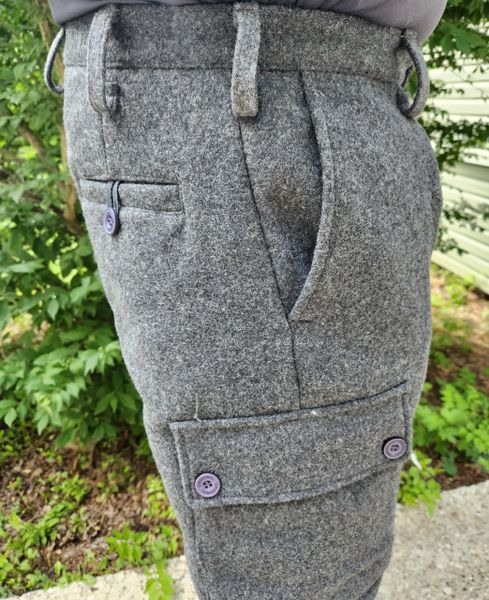 Wool Military Pants Gray
The top choice of military surplus wool pants has always been the Finnish army wool pants. They were one of the most sought-after pieces in surplus outlets ever carried. 
From what I see these off-shore built wool pants are the best replica available. These  Classic Wool Pants are a nearly identical copy of the original Finnish Army wool pants. They feature large belt loops, the original flat cargo pockets with button closures as well as the standard front and rear pockets. They're 82% wool and 18% nylon. they're warm as can be and still soft to the touch. Most European cut items run a little small, so we recommend order a size up. These pant are tapered from the calf down, designed to be tucked in your boots so they run a little shorter.