Leather Tip Wool Longbow/Recurve Bowcase 001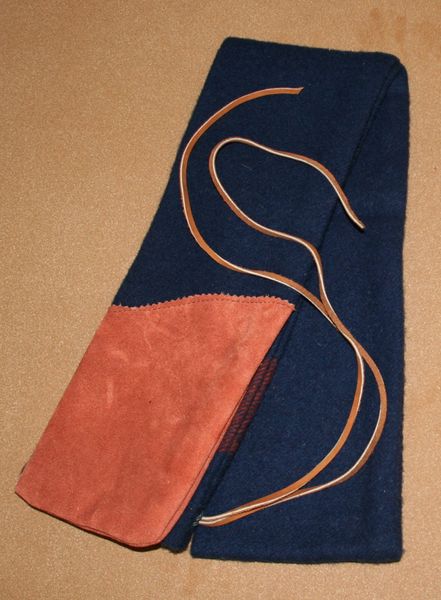 Leather Tip Wool Longbow/Recurve Bowcase 001
These wool cases are 72" x 5 1/2" with ties at the top, tipped with leather  and made with our ultra thick blanket wool. They fit most longbows and recurves, keep them safe. Slide your favorite bow into the case, fold the top over and tie it off.
Asbell wool bow cases are carefully made one at a time. These top quality bow cases have been around for decades and many of the original ones are still in use. By using the best materials we can offer products that are not only attractive, but rugged and long lasting.

All our longbow cases are leather tipped and some of the recurve models are fringed and leather tipped.
Check them out, we're confident that you won't find bow cases this nice for such reasonable prices anywhere.
Protect your favorite bow with a hand-crafted Asbell wool bow case today.