Jacket Olive Drab Buffalo Trace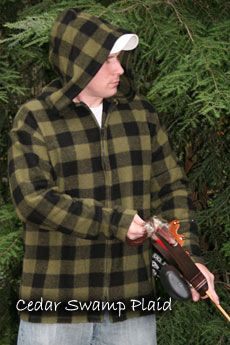 Jacket Olive Drab Buffalo Trace
The End of the Trail. That's just the way it goes. Sometimes we have to let an item or a pattern fade away into the sunset. That's what this section is all about.  Items that we are discontinuing. 
The trouble is, sometimes we're discontinuing something that some folks think are pretty darn nice. In the past, we've received calls about discontinued items where our customers mentioned that they sure wish they had known ahead of time - and that's what this section is all about. Giving folks a chance to get some of their favorite items before it's too late.  We will be adding items to The End of the Trail regularly so be sure to check back often so you don't miss what could be a last opportunity to get some of your favorite items that find themselves at the end of the trail.
Asbell Wool Zipper Jackets
Our popular wool pullovers are now available as Wool jackets with zippers. Due to the full length zippers, Asbell Wool Zipper Jackets are super easy on and easy off. Control the amount of ventilation by un-zipping part way or all the way. We use the best heavy duty ez-pull double zippers available.