Basic Hoodie Slate Gray Tweed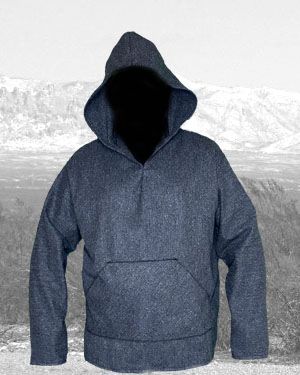 Basic Hoodie Slate Gray Tweed
These new lightweight wool hoodies are perfect for taking the chill off when camping, hunting, or fishing.

 The Lightweight Classic pattern is equally at home in the woods, or when doing your errands around town. The generous hood fits over hats and caps and comes in especially handy for blocking the wind or protecting you from a sudden rain shower. The handy kangaroo pocket is the perfect place for your phone and whatever other incidentals you'd like to carry. We received so many requests for this hoodie that we just had to make it happen. These lightweight wool hoodies are super comfortable, soft, lightweight, and surprisingly warm. 

Made from the same high quality, soft warm wool fabric that all our Asbell wool products are famous for AND some really great features. 

Instead of the normal slash pockets - you get a true kangaroo pocket that goes all the way through. These pockets are easy to reach and keep your hands toasty warm when the temps dip down low. 

The hoods are roomy enough for caps and hats of all sizes and add an extra layer of protection from the elements.