Northwoods Duffle Evening Stand Brown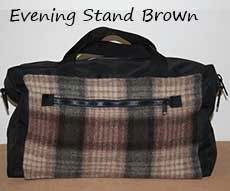 Northwoods Duffle Evening Stand Brown
                                               

These handy duffle bags are perfect for all the incidentals you need to take with you when you're on the go.
The main compartment is a heavy duty nylon material, then we add a nice wool accessory pocket to match your favorite Asbell wool jacket or other Asbell garments.

Size: 10" x 18" x 10"