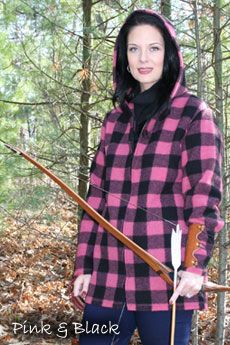 Jacket Pink and Black
Assorted Asbell Wool - With the Ladies in mind.
Note: The sizes in these patterns are the same as all our other wool sizes - so check out our sizing chart below to make sure you get the size that fits you best.

These jackets for the ladies are available in: Small, Medium, Large, and XLarge, please select your size below.